What to Expect From a Writing Workshop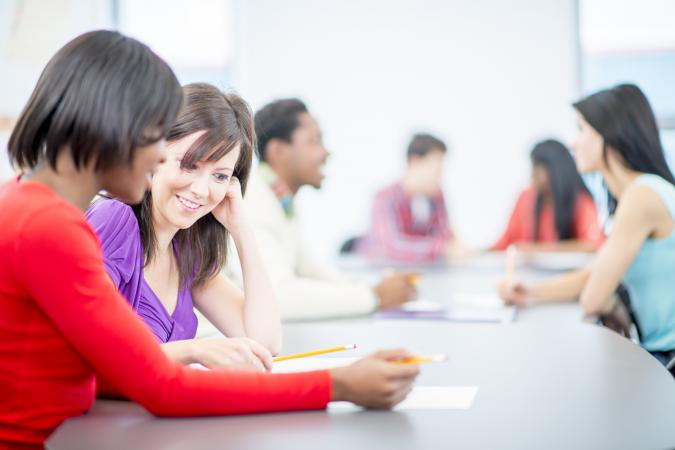 Writing can be a solitary occupation, and that can be frustrating if you want to improve your work. Workshops give you an opportunity to get immediate feedback about your writing, allowing you to fix problem areas and capitalize on the elements you are doing well. The workshop experience can be challenging and fulfilling at the same time and knowing what to expect is helpful if you haven't participated in an event like this in the past.
The Workshop Experience
You'll find writing workshops for everything from poetry to memoirs, as well as short and long fiction, nonfiction, and many other types of writing. The Washington Post notes most workshops and retreats accept any writer who wants to participate, offering an "egalitarian, all-are-welcome model that is too rare in literary life." If you can afford the fees, which can range from under $100 for a small, single-day event to well into the thousands for a multi-day retreat with meals and lodging, you can benefit from this social and educational event.
Each workshop is unique because of the instructor, topic, and participants; however, the overall experience usually has some standard characteristics.
Focus on Constructive Criticism
The basic workshop structure involves a writer passing out a poem, a few pages, a chapter, or even a longer work to members of the workshop group. The group then reads the work, making notes on the pages. They meet, and each participant shares what he or she loved about the work and what wasn't as effective as it could be. The focus is on constructive criticism with real, actionable ideas for improving the work. Rather than just saying, "I hate this character," the participants would give suggestions for making the character more believable or relatable.
Each participant gets one or more turns at having his or her work read and critiqued by the group. In some cases, the group may meet for many weeks or months, giving each writer a chance to implement the suggestions and get feedback on revisions. Sometimes, the workshop is a single-day experience focused on something very specific.
Usually Small Groups
Except in rare instances, most workshops are smaller groups. You'll generally see fewer than 20 participants, and it's common to see about 12. Workshops depend on participation, and too many people makes that impossible. Each writer will need to be able to share his or her writing at some point during the workshop.
Classroom or Intimate Setting
This is not a class you take in a lecture hall. Because there are usually only a few participants, it's common to see these held in small classrooms, cafes, libraries, or other intimate settings. There's a certain amount of emotional vulnerability that comes with sharing your work, and a private or semi-private setting can make participants more comfortable.
Some workshops are even held online. Many writing centers, such as the Loft Literary Center in Minneapolis, offer online workshops that fit with anyone's schedule.
Limited in Topic or Scope
Workshops are rarely for writing in general. You'll find many are based on specific topics and experience levels. For instance, the New York Writers Workshop has events for every skill level from advanced non-fiction to the beginner's "Finding Your Story." Many, such as the famous Iowa Summer Writing Festival, offer workshops in targeted topics such as adding magic to children's picture books or increasing the amount of emotion in fiction work.
This limited focus ensures workshop participants have something in common, whether that's their level of past writing experience or their area of concentration in their current work. It's a great way to ensure the participants are peers, capable of critiquing one another's work fairly.
Instructors Who Are Good at More Than Writing
Every person is unique, and you'll see those unique qualities in a writing workshop. You may not always love other participants' communication style. Fortunately, workshop instructors aren't just great writers themselves; they are also trained to provide an emotionally safe and supportive environment for participants to share their work. Book Riot notes you may still encounter people who give unhelpful or even unkind critiques of your work; however, a good instructor will help redirect those people and keep the focus on the constructive part of criticism.
Improve Your Writing Quickly
Whether you choose to attend a single-day event, a writing conference with lots of workshops and sometimes even vendors, or a class that meets for several weeks or months, you'll find that this is a great way to improve your writing quickly. Getting instant honest feedback about your work speeds your rate of improvement, and chances are good you'll be noticeably better by the end of the workshop.