Inspired Journal Writing Prompts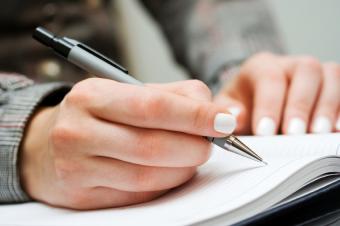 Journal writing prompts can be a helpful tool for anyone interested in a freelance writing career. After spending hours working on paid assignments for your clients, taking a break to write in your journal can be a wonderful way to jumpstart your creative juices. If you hope to someday write a memoir or have an interest in publishing personal essays, your journal entries may even be useful as rough draft material for future projects.
All About You
What is your favorite personality trait? What is one thing you dislike about yourself? If your friends and family were asked to describe you in just three words, what do you think they would say?
Essentials for a Happy Life
List 10 things that are essential for a happy life and describe why each item is important.
Hopes and Dreams
What is your greatest accomplishment in life so far? What do you hope to accomplish in the next five years? Ten years? Twenty years? Do you think your goals are realistic? Do you have a plan for achieving them?
Overcoming Adversity
What has been the most challenging obstacle you've faced in your life so far? In what ways did dealing with this situation change your outlook on life?
Coping With Stress
When you're feeling stressed out, sad, or upset, what do you do to make yourself feel better? Do you feel like this is a healthy and productive way to cope with your problems?
Still need more ideas? Check out our article How Do I Start a Writing Prompt? for more helpful suggestions on how to overcome your writer's block, or take a new approach with poetry writing prompts or daily writing prompts.