Quickest Ways to Make Money Writing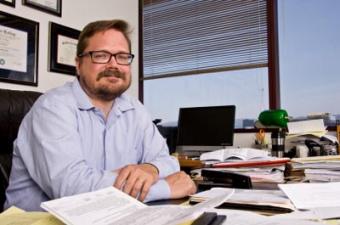 If you have a way with words and need some extra cash, you may find yourself searching for the quickest way to make money writing.
What Is the Quickest Way to Make Money Writing?
While becoming a successful novelist is often a lifelong journey, there are other writing opportunities that can bring more immediate financial rewards.
Writing Web Content
As you might expect, writing Web content is generally considered the quickest way to make money writing. Examples of common Web content writing projects include:
Short how-to articles relating to a specific area of expertise, such as home repair or cooking
General articles optimized to rank well for a particular keyword phrase
Blog posts for a company Web site
Paid forum posting
Product descriptions
In many cases, Web content writers are paid via PayPal. This is a great benefit for those in search of the quickest way to make money writing, since there is no need to wait for a check in the mail. There is a small fee to receive money with a PayPal business account, however.
For Web content writing, payment is usually made shortly after the project is accepted and published. Weekly pay tends to be the most common in Web content writing, although some companies only process invoices once per month. If you're concerned about earning money quickly, make sure you understand the payment schedule before you begin the project.
To learn more about finding Web content writing jobs, check out the LoveToKnow Freelance Writing articles on:
Helping Out Other Freelance Writers
Another quick way to make money writing is by helping out other freelance writers who are struggling to finish their projects due to an illness or unexpected emergency. You can often find these types of quick assignments by surfing message boards for freelance writers. For example:
If you see someone posting that they need assistance with a project, answer immediately. With these types of assignments, the person who responds first is usually the one who gets the job.
One side benefit of helping out another writer is that you may make a new friend in the process. If you do good work, he/she might be able to provide you with leads for other writing opportunities or general business tips.
The Bad News About Freelance Writing
It's worth pointing out that searching for the quickest way to make money writing does have some downfalls.
Quick Isn't Easy
Just because a job pays quickly doesn't mean it's easy. Freelance writers need to keep detailed business records to pay self employment taxes on their earnings, juggle several different tasks at once, and always be on the lookout for scams. Depending on the assignment, you may have a very tight deadline, have to write to a specific set of style guidelines, or conduct research into a fairly obscure topic. Writing isn't as simple as sitting around in your pajamas and typing a few sentences during the commercial breaks of your favorite television show.
Quick Cash Doesn't Guarantee Long Term Success
For novice freelance writers, it's easy to fall into the trap of spending so much time writing Web content for a weekly paycheck that there isn't any time left for goals such as breaking into a national print magazine or getting a manuscript published. If you are interested in freelance writing as a long-term career path, put aside a few hours each week to work on finding better-paying markets and pursuing professional goals that don't involve the need to earn money as quickly as possible.