Example Query Letter to Editor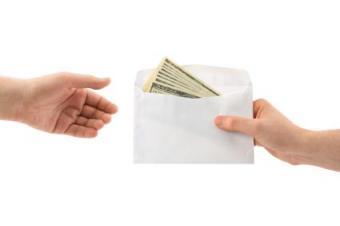 Reviewing an example query letter to editor can help you write a successful query. Too often a poorly worded query letter prevents an editor from seeing an excellent story. Learn about winning query letter examples and how to write queries that improve your chance of publication and earning an income as a freelance writer.
Query Letter Elements
Query letters aka cover letters are story pitch letters. They serve as an editor's introduction to a writer and the writer's story idea. Without a well-written and smart query, a story idea won't reach an editor's desk.
Query letters should include the following elements for the best chance of success:
Story hook to get the editor's attention
Story pitch tailored to the specific publication
Details on why the publication's readers will care about the story
Writer credentials
Example of a Strong Query Letter
Query Letter Example
Ms. Editor's NameEditor's title Publication name
Street address
City, State zip code
Date (month, day and year)
Ms. Editor,
95-year-old Mabel Jones is on a mission to improve the reading skills of young inner-city children. The retired school teacher holds a special weekly book club that provides free books to children and interactive activities that encourage reading. Jones, who marched with Dr. Martin Luther King in the Civil Rights Movement, remembers listening to the stories of her grandmother, a former slave who risked her life to learn to read. She wants today's youth to have the opportunity to develop a love of reading and education.
The illiteracy and student dropout rate continues to grow in Jones' hometown of City, State at an alarming rate. The public school system is underfunded and does not have access to the most current educational materials or technologies. Just last year, 20 teachers were laid off. Many parents are unemployed after the automotive factory closed. Jones is trying to improve the educational opportunities of the children in her hometown.
I propose a 1,000 word interview with Mabel Jones that discusses how her reading program is improving the educational opportunities of children affected by the city name's poor economic climate. Jones has an engaging personality and a fascinating life story that will come across in the interview and interest readers of all ages and walks of life. If accepted, I could send you a rough draft of the article in three weeks.
I've attached my resume and three clips of recent interviews. I have over 20 years of writing experience at both newspapers and magazines. My current position as a reporter for Publication Name allows me to write large number of feature articles and interviews.
Thank you for your consideration.
Sincerely,
Writer Name
Analysis of the Query Example
The query letter opens with a strong hook in the first paragraph to keep the editor reading further. It is best to start a letter with several sentences about the proposed story that grab the editor's attention and gives him a taste of why your idea is good.
The second paragraph provides details on possible ways to develop the story, the newsworthiness of the story, and why readers will care.
The third paragraph is the story proposal with information on how the writer plans to develop the story. It also includes a sentence that demonstrates that the writer understands deadlines.
The closing paragraph provides credentials and shows the editor that the writer is experienced in writing feature stories and interviews. Always include your credentials at the end of the letter after pitching the story because you want to sell the idea first. Yet, the credentials are important because it lets the editor know why you are qualified to write the proposed story.
Example Query Letter to Editor Resources
The Internet has many websites with free query letter examples and advice. The following websites provide query letter examples:
Writing.com: The site features a helpful article on writing query letters with examples of good and bad query letters.
PoeWar: The PoeWar site has an example of a strong query letter and advice on how to write good queries.
Agent Query: The Agent Query literary agent database site has an article that discusses the entire query process and how to put together a professional query letter.
Paul Lima: Freelance writer and writing coach Paul Lima provides his tips for writing query letters with an example letter. Lima analyzes each section of the letter.
Holly Lisle: Author Holly Lisle provides examples of what not to do with your query letters.
The Purple Crayon: Harold D. Underdown's site, The Purple Crayon, provides examples of fiction and nonfiction query letters to editors.
Do your research and take time to tailor each query letter to specific editors. It can be the difference between an acceptance and rejection.